As the commercial arm of the award-winning residential developer and builder Great Gulf Homes, First Gulf is a proven market leader with more than $5-billion in developed assets.
First Gulf brings concept to reality by sourcing creative opportunities that are often otherwise unavailable. With a broad range of expertise offered by our executive team, we have the skill and industry partnerships to overcome hurdles and find solutions that work for all stakeholders - from tenants, to municipalities, to development partners. We've established strong relationships with financial, brokerage, and other industry leaders, creating market opportunities that enhance neighbourhoods, drive corporate engagement, and compel shoppers.

Our portfolio of successful projects includes a growing list of innovative office, retail, industrial, and residential rental developments across the GTA and beyond. These dynamic urban and suburban developments are regarded as leading examples of modern, vibrant, master-planned communities where people can work, live, and play.

Each of our development initiatives focuses on creating a unique balance of MOBILITY,SUSTAINABILITY, and FLEXIBILITY.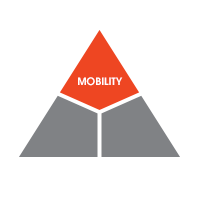 MOBILITY - First Gulf has been and continues to be an active proponent of the commercial development in and around transit hubs across the GTA. Working with local and regional authorities, First Gulf has worked with Metrolinx to drive commercial and residential success around GTA transit hubs such as Meadowvale GO Station, Oakville-Trafalgar GO Station, and Union Station. Accessibility and walkability are central to our existing office and retail portfolio, and continues to motivate our interest in potential new sites.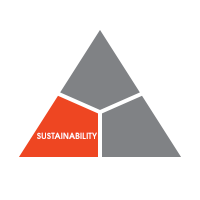 SUSTAINABILITY - As a full-service developer, sustainability is at the heart of all First Gulf developments. Each of our recent office development projects have targeted (and, upon completion, achieved) LEED Gold® certification—an initiative which can provide up to 35% energy savings to tenants when compared with existing non-LEED office buildings. We maintain a higher standard of sustainability, not only due to our experience as developers, but also our extended expertise as property managers.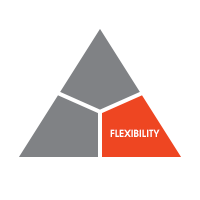 FLEXIBILITY - We see each development as a unique opportunity to create the most efficient use of space—a healthy workplace, shopping centre, or industrial facility that is welcoming to tenants, clients, and the community at large. We're highly-familiar with the latest trends and opportunities available surrounding a range of office, industrial, retail, and mixed-use developments, and we work alongside our clients to ensure their vision is achieved.
Our unique development approach has resulted in serveral successful projects across the GTA as well as internationally